Descargar Farm Frenzy 3 - Ice Age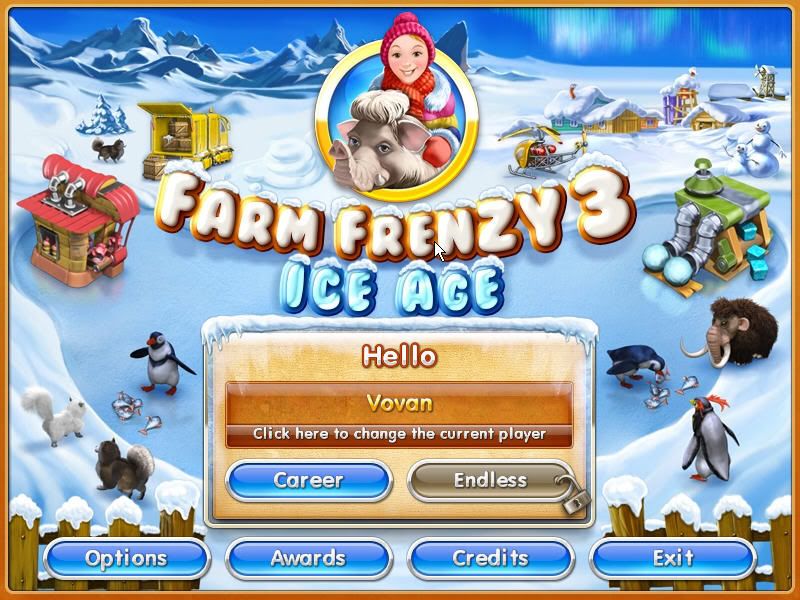 RELEASE NOTES

Chill out with an all-new Farm Frenzy adventure! Join Scarlett as
she leaves sunshine and warm temperatures behind and travels to
the North Pole to check out a farm she purchased through a
newspaper ad. When she arrives, she not only finds the property
in a state of disrepair, she also meets two brothers who could
use her help making ice cream.

While whipping up chilly treats in 90 levels of frosty fun,
you'll breed and care for penguins and other arctic animals,
manufacture new products and enjoy a parade of visual gags.
You'll also meet a surprise guest who will show his appreciation
for your hard work in a special way! Who is it? Find out when you
play Farm Frenzy 3: Ice Age!

Key Game Features

· 90 all-new levels
· 12 new products
· 22 hilarious visual gags
· All-new storyline
· A special surprise guest!

Hardware requirements:

· Windows 98/ME/2000/XP/Vista/7
· 700 MHz processor
· 1024 MB RAM
· 100 MB hard drive space
· Directx 8

INSTALLATION NOTES

Install FarmFrenzy3IceAge_1660.exe. After installation copy
precracked exe from the Crack folder into Farm Frenzy 3 Ice Age's
installed folder, overwriting the existing file. Play game.


http://hotfile.com/register.html?reff=290327

http://hotfile.com/dl/22708329/85f6bf9/Farm.Frenzy3-Ice.Age.v3.rar.html

eliteportugasforum.com
Aprende Como Descargar Juegos
Descargar
Tags:
admin
Pc
15804
02/01/10 08:45 pm
Reportar este Post
Votacion
Calificacion:
0
| Votos:
0
Comentarios (0)
Deja una respuesta...
Los siguientes comentarios son del sitio en general y no pertenecen a ningun post en especial.
Temas relacionados